Security Sheds
A beefed up version of the Classic Range, these sheds feature additional elements to prevent unauthorised access, making them ideal for storing your treasured possessions.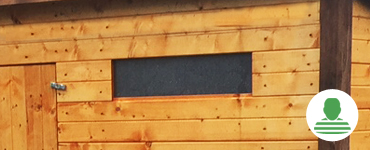 Security Windows
Our MultiFlex 'slit' windows provide an extra level of security by preventing access and obscuring the sheds contents.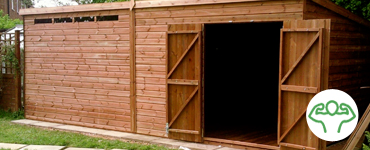 Strengthened Doors
The doors feature additional reinforced beams to improve its rigidity and strength.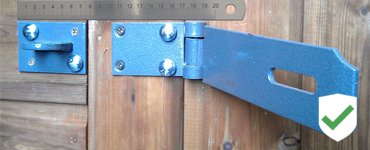 Bolted Hinges & Locks
All Locks and hinges are bolted on to ensure they cannot be unscrewed with ease and allow access to be compromised.
The security range adds extra security features to the classic model, making it even stronger and improving rigidity throughout. These secure sheds have smaller, stronger 'slit' windows to prevent theives from entering the shed through the windows should they be compromised. Also, extra tanalised framework is added to the doors to ensure the cladding covering them cannot be smashed through. Finally to prevent potential theives from gaining access to the shed contents, we bolt as well as screw all hinges & locks so they cannot be unscrewed. As with all our other sheds, they come with free fitting and delivery (within our area map).
(8228 Items found) Sort By: Results Per Page: